Eligible members are Men's Clubs of Catholic Parishes included in the Archdiocese of New Orleans. Annual membership fees are $100 per parish Men's Club.
Divine

Mercy Men's Club

Holy Name of Jesus Men's Club

Holy Cross Men's Club

St. Rita Men's Club

Visitation of Our Lady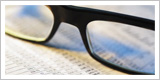 The association is a volunteer organization run by officers or past officers of a number of different Catholic men's clubs in the Archdiocese of New Orleans. It is a way for these clubs to come together to share ideas and best practices to assist and help each other run their clubs. It is also a great way to communicate events, news, and activities that are going on in the number of Catholic parishes in New Orleans. This is a great way for our entire community to come together as a whole.